Is your student
dyslexic
?
Everyday, as a teacher, you are confronted with dyslexia.
According to the WHO, 8 to 10% of the population is dyslexic, i.e. an average of 2 pupils per class. We know how much you care about implementing pedagogical adaptations, on a daily basis, for these pupils.
Perhaps you have heard about our researchers' discovery on dyslexia? Or perhaps one of your pupils is testing the Lili lamp and you would like to know more? We have designed this page for you 👇
A discovery for people with dyslexia
Albert Le Floch and Guy Ropars, two French physicists, were awarded a prize by the French academy of Medecine in December 2020 for their work on dyslexia.
By chance, while studying the eye, these two researchers found a new cause of dyslexia. The cause is an excessive symmetry of Maxwell's centroids in the fovea at the back of the retina.
For non-dyslexic people, these Maxwell centroids are arranged differently from one eye to the other. It is this arrangement that determines the directing eye.
For the dyslexic person, the blue cones of both eyes form a 'round' centroid. The arrangement of these photoreceptors is therefore identical from one eye to the other: there is no directing eye.
In the case of ocular non-dominance, the brain will receive, at the same time and in an equivalent way, an image perceived by each eye. These two "mirror" images will be superimposed on each other, leading to reading difficulties which are found in many dyslexic people.
Lili : an assistive technology in your student's life
How does Lili work ?
In order to promote this discovery as widely as possible, our R&D team has developed an innovation that allows dyslexics to erase this annoying mirror image and to find easier, more fluid reading.
Lili emits flashes of light, imperceptible to the naked eye, which make the perception of writing more precise for many dyslexics. In the long term, the light beam helps them to memorise more words, which leads to progress in reading and spelling.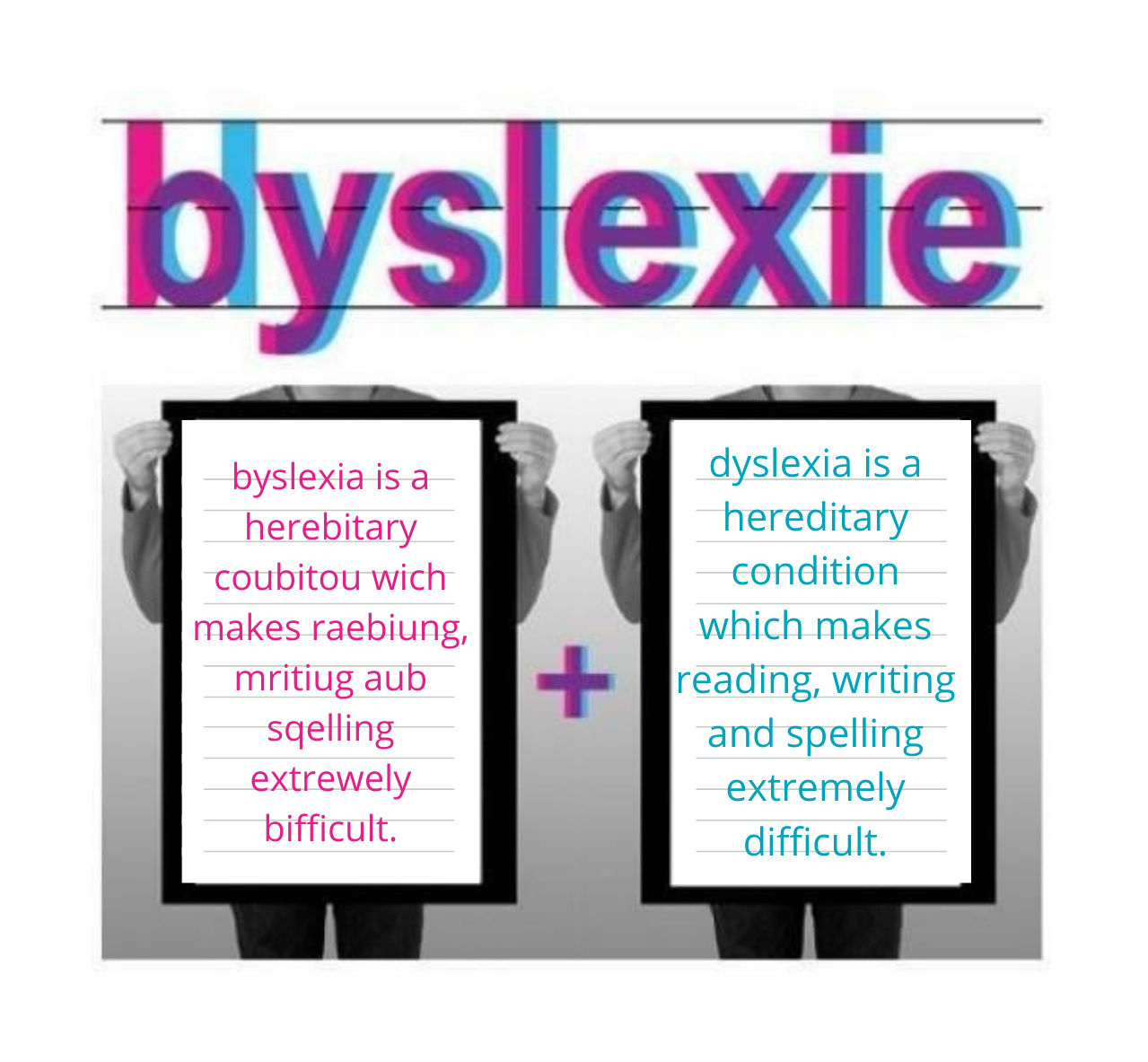 Lili does not cure dyslexia. It is an adaptive tool that makes reading easier and reduces fatigue.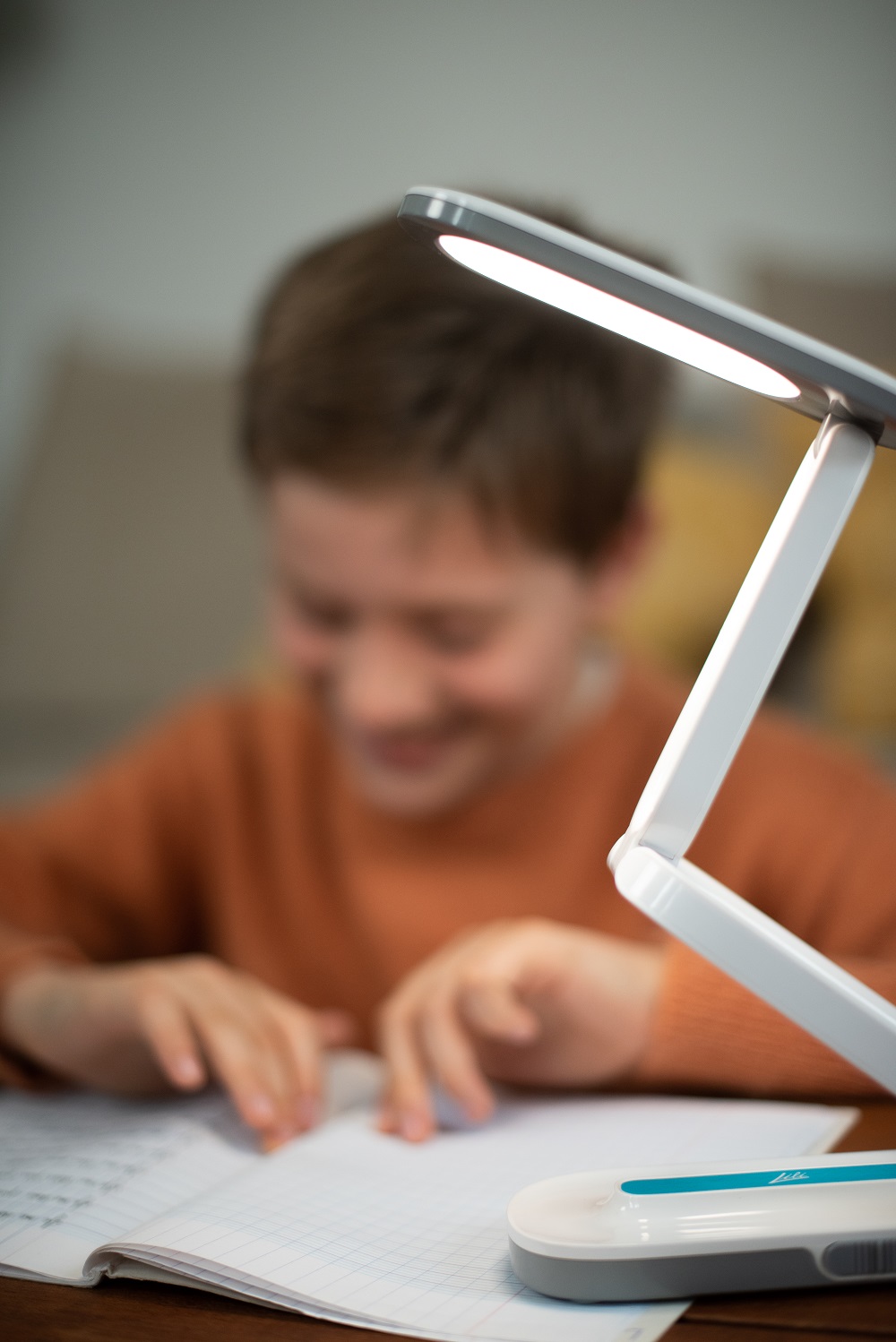 For 30% of users, it causes a "wow" effect with a real difference in visual perception, for others, it will make reading easier in the long term with a reduction in reading fatigue. In total, 80% of users feel a real effect.
Developed and manufactured in France, the Lili lamp is :
Connected

: unique setting at first with the parents – no need for a smartphone at school.

Ergonomic

: fits in the student's schoolbag

Autonomous and mobile

to support mobility between class/study/home
How to integrate Lili in your class sessions ?
We believe it is essential that students are able to take their lamps to school as this is where they read the most.
The families take care of the very simple adjustment, Lili is intended to make it easier for you (partially, we are well aware) to manage dyslexic students in class. As Lili can be discreet and unnoticeable, they should become more independent in their reading and require less of you on these tasks.
This material will also help you discuss dyslexia with other students in the class so that your little dyslexics feel more understood.