Do you know these two scientists?
Their names are Albert Le Floch and Guy Ropars.
They have made an incredible discovery around dyslexia.
It's the fact that you have difficulty reading and sometimes writing because you see letters differently than others.
Reading is complicated for you, you confuse letters, you make spelling mistakes, you don't read as fast as your friends…
Don't worry! It's not a deficiency but a different way of working for your eyes and your brain.
Did you know that many famous people are dyslexic?
Walt Disney, the founder of the Disney universe, Bill Gates, the president of Microsoft, or Mika, a singer and coach of The Voice France, are dyslexic people.
Their dyslexia has not prevented their success, but has certainly contributed to it!
We see dyslexia as a STRENGTH!
You have or will grow up with impressive qualities!
Creativity, imagination, perseverance, spatial vision, observation, strategy…
Did you know that some companies are looking for dyslexic people to work with them? At NASA, more than 50% of the employees are dyslexic. They have taken this decision because dyslexics have very good spatial vision and a great deal of creativity to solve difficult problems.
What about Lili ?
Thanks to the discovery of scientists, we have managed to make a lamp that should help you read better! It is specially
adjusted for you, you just have to switch it on!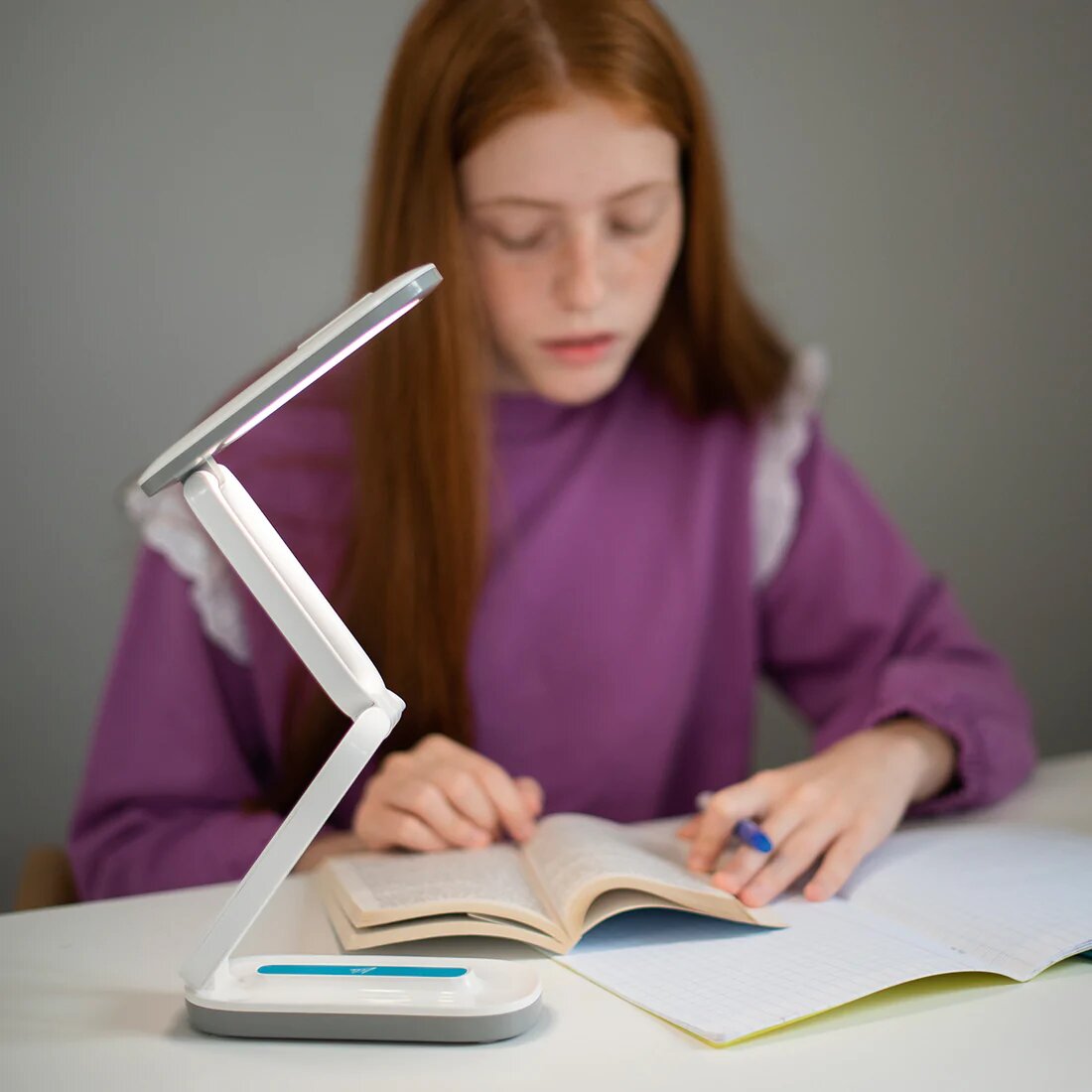 Where can I use Lili ?
At school : with a 6 hours autonomy to last through the day

At home : to help you do your homework
At the speech therapist : to discuss the use of your lamp, and include it in your sessions if s/he agrees to it.