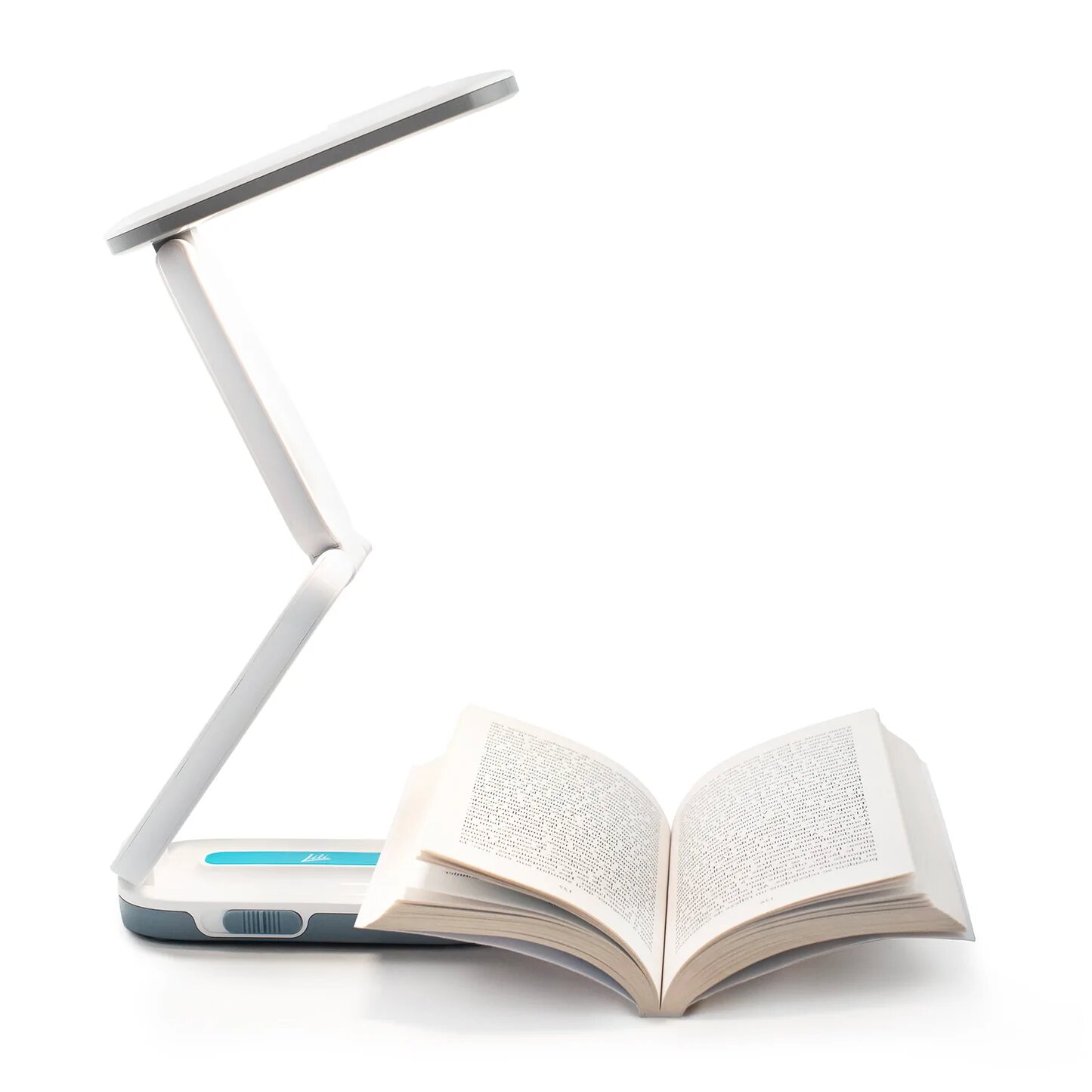 How it works ?
Based on French scientific discoveries, Lili's technology emits flashes of light, almost invisible to the naked eye, making the perception of writing more precise for a majority of people with dyslexia. Reading then becomes smoother, faster and less tiring.
Customer Service
Available 6/7 : +33 2 78 92 00 10
Worldwide delivery
Worldwide and fast delivery

Made in France
Designed and developed in France
Lili helps me read sentences easily. I can now read the classics smoothly !
I thought I was a lost cause, but it brought back the joy of reading. No more fatigue and headaches, reading is a pleasure once again.
With Lili, reading is easier! The lamp helps me read and I'm less tired at the end of a good day of work.
Foldable
Designed and developed in France, the Lili lamp has been designed to be as compact as possible. You can fold it in a flash and carry it everywhere in its protective case.
100% customizable
With its dedicated app (Liliforlife, available on iOS and Android), Lili is 100% customizable. You can adjust all the settings of the lamp right from your smartphone to benefit from optimum results.
Rechargeable
To ensure that people with dyslexia can enjoy reading anywhere, Lili comes with a built-in battery lasting up to 6 hours.